Au pair in China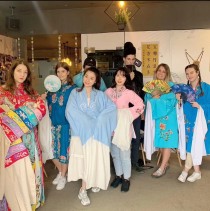 Have you always been fascinated by the Chinese language and culture? Are you done with school and ready for adventure? Do you dream of traveling the world, but also want to earn some money? Join us as an au pair in a Chinese family and get to know China from the inside out!

Au Pair in China program of Au Pair Bureau HELDER integrates cultural exchange and travel, Mandarin learning, English tutoring and child care. This program can be a unique experience. You will have the opportunity to discover Chinese culture and improve your Mandarin. Above all, your comfort zone will be shifted and you will make some amazing discoveries.

Contact Au Pair Bureau Helder for questions or Register.
What you bring to the family
As an au pair you will be a part of a family. You help the host parents take care of younger children (most families have only one child) and with light household tasks. Au pairs in China work no more than 30 hours a week and have two days free per week. Examples of tasks are:

Watch and play with kids
Teach kids English
Take kids to and from school
Bring kids to bed
Help prepare simple meals and clean up after meals
Clean public area such as living room
Tidy kids' room and help with laundry
What you receive and the extra's
Taking part in the au pair program in China will bring you a wonderful and rewarding experience. It is an adventure that you can proudly present on your resumé. If you stay with one family for a maximum period of 12 months, your flight ticket will be fully compensated. You can count on the following:

Food and lodging
Pocket money
Bonus (in addition to your monthly pocket money to be paid out at the end of your stay)
Insurance
Language course
Cultural excursion and workshop
Support from an office that speaks your language

What we ask of you
We find it paramount that as au pair you genuinely like children. You are interested in children and you know or would like to learn how to make the most of your time with them. You would like to help the host parents with raising the younger kids and the household. You will not be asked take care of children with special needs.


We select our au pairs under the following conditions:
Experience and affiliation with childcare is preferred
Character: trustworthy, caring, responsible, cheerful, energetic and flexible
Love for children: genuinely interested in children and would like to part of a family
Education: minimum college and preferably university
Age: preferably from 20 years old

Following are administrational requirements for au pair program:
You have a valid passport
You are not married
You have a VOG (Verklaring Omtrent Gedrag)
You have not paid money as guarantee to any Dutch or foreign au pair agency