Why choose Au pair bureau HELDER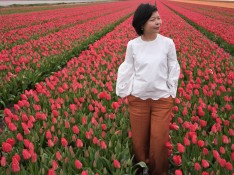 We would like to show you some most important reasons why Au Pair Bureau HELDER is the right liaison for both host family and au pair. Please contact us if you have more question.


Strict selection process to guarantee qualified candidates

HELDER takes our commitment to select only the most qualified au pairs very seriously. We have developed a comprehensive screening process designed to assess an au pair's child care experience, personality, skills and motivation for wanting to be an au pair. Our candidates are highly educated and motivated. For more background on and qualities of our au pairs, please contact us.


Hosting an au pair sounds very elite and expensive, but the arrangement actually provides families with tremendous value, especially for families with multiple children. Families benefit from having in-home child care provided by a carefully screened au pair. The program is more economical compared to nannies and daycare. The average cost is about € 650 monthly.


Hosting an au pair and being an au pair are both venture and adventure for both parties. We understand that there are times of uncertainty. We work to ensure both parties have the best experience during the program. Au Pair Bureau HELDER provides you and your au pair with support and assistance in resolving any concerns that may arise during your program year. You can always contact us by mail or give us a call in times of need.


Behind Au Pair Bureau HELDER is a group of 'cultural insiders'. Our language skills and social skills enable us to communicate without barriers with all parties involved during the whole process. For our host families, we understand the needs and requirements from a local 'Dutch' perspective. For our au pairs, we give guidance through the procedure of getting all the paperwork for visa applications in their home country. We are able to guide and help our au pairs adapt and adjust easier and faster in their new social environment.