Behind HELDER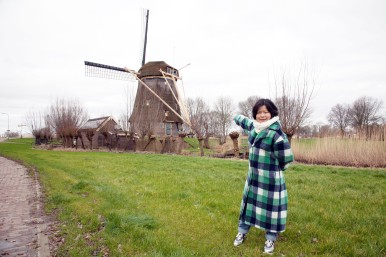 When meeting Mingming and you will immediately understand why she has named her agency 'HELDER'. The Dutch word 'helder' and the name Mingming both mean 'clear and straightforward'.

Mingming's business goals are to bring transparency to the whole process of cultural exchanges with au pairs. HELDER and Mingming strive to be clear and straightforward personally, professionally, for au pairs and for families.

Mingming grew up in her hometown Wenzhou, where she attended Wenzhou University. Her major was English language and education. At Wenzhou University, she became a teacher and student coach after graduation. She enjoyed teaching and coaching her students.

Mingming is passionate about languages, history and culture. She has always wanted to expand and combine her knowledge of countries, languages and cultures. Mingming had a curiosity to see more of the world and decided to go for it. She ended up in Europe, where she earned a double degree in International Business Management in Canterbury, England and a second Bachelor's in International Business Management Study in Amsterdam.

She settled in the Netherlands, where she felt deeply attached to this charming country with its wonderful landscape and lovely people. She has gained much experience in international trade between Europe and Asia. And, she longed to combine her main fields of interests and start her own au pair agency. As a mother of two fascinating bilingual children, she soon learned the ins and outs of day care, nannies and au pairs. She figured out how to combine all of her skills, experience and passion with her background in education, knowledge of languages and cultures, as well as her coaching experience to build an enriching experience for both au pairs and children.

The Au Pair Bureau HELDER connects families in the Netherlands, in particular Dutch-Chinese families, who want to give their children a bilingual (or even biliterate) and bicultural education, to Chinese-speaking youth who want to explore the world. Just like Mingming did as a young student and now she is making it possible for all involved to have a rewarding experience.