How do we work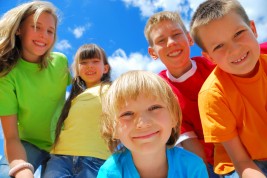 Hosting an au pair and being an au pair are an adventure for both parties. Au Pair Bureau HELDER provides service of the highest quality to both the host families and our au pairs. We work to ensure both parties have the best experience during the program. HELDER will support the au pair and the host family in following ways:


Careful screening and selection of host family including in-home interview and home inspection
Provide you with helpful information about living in the Netherlands
Answer your questions before, during and after your arrival
Conduct an arrival orientation with you and your host family to ensure a smooth start
Maintain monthly contact with you


The procedure of joining the au pair program is illustrated as follows:

1. Registration

2. Get to know you

3. Match or self-Match

4. Legal procedure

5. Welcome! (Coaching)
1. Registration

Please fill in the registration form. All au pair candidates are required to provide a "Dear Family Letter", they might include personal information including lifestyle, interests, family and education in this letter. They need to describe their motivation why they wish to become an au pair. You are required to attach 3 photos and at least one letter of recommendation.

2. Get to know you

Our procedure is very efficient and transparent. We will guide and assist you from our NL office while you are still in your home country. We will have an in-depth interview in order to get to know you better and to be able to advise you better on what to expect of the au pair year. Your future host family will pay for the screening, your screening and guidance during the pre-matching process. You are asked to pay for the greater part of your flight ticket (or full go and return ticket) and the legal maximum amount of 34 euros for your registration.

3. Match or self-Match

We are convinced of the importance of personal contact. We will therefore contact you for the first interview to confirm your registration. Secondly, we want to get to know you better and check whether you have the right qualifications and motivation to be part of the au pair program. We will check whether you fulfill the legal requirements and of course we will listen to you, your expectations, concerns and questions.

After contact with you, we will connect you with the host family (es) that we think could match your profile and the other way around. You are able to set up calls through Skype - / We chat/ WhatsApp with the potential match and we are able to guide you closely in the process. When there is a mutual connection between you and the host family, we will start with setting up necessary documents, including a weekly time schedule and a "Host family and au pair contract".

Have you already found your matching host family? Than we can assist you and your future family with our Self-Match Service. We take both you and your future host family through the legal process in an efficient yet qualitative way. Furthermore, we will assist you throughout your whole Au Pair year, just like we do with the au pairs who are matched through our Full Service Program.

4. Legal procedure

As au pairs in the Netherlands are very well protected, the program includes a substantial amount of legal paperwork. We are obliged to screen you on certain legal conditions. We need to check if your primary motivation is really to obtain life experience/cultural exchange. We also check the host family for the legal conditions. We request your residence permit (including the visa), make arrangements for your embassy visit, assist your visit and arrange flight tickets and your au pair insurance.

The host family also needs to gather a lot of information and documents, send it to us and we will send it to the Dutch immigration office. As soon as the visa is approved, we will inform you to collect your visa at the consulate/embassy. When the visa is in your possession, you can book a ticket and make your way to Holland!

5. Welcome to Holland (Coaching)

Whether you come to Holland through the Au Pair Bureau HELDER or a Self-match, you will enjoy the same guidance from us. We provide your host family advice to make the start of your au pair year as smooth as possible. In addition, we have set up specific training for our au pairs. You will be invited during the first two weeks of your stay to join this welcoming session. This training session will focus on how to get you into your role as au pair as soon as possible and how to adapt to differences in culture and living habits. We are convinced that with the right preparation in advance and the right attitude, you will make your au pair year a success.

It will not be smooth sailing the whole time. But maybe that is the point. Au Pair Bureau HELDER will be there for you. For better or for worse. During your au pair year, we will contact you regularly to check on your well-being and to see whether everything is following the contract, expectations and the legal conditions. You don't need to wait for us to contact you to speak to us. During the whole progam year, the au pair as well as the host family can always contact us.