How HELDER werkt voor het gastgezin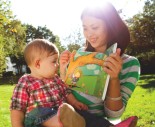 Au pair bureau HELDER will walk you through the same procedure, every step of the way. From the moment that you contact us to the moment the candidate starts working at your family until he or she leaves for their home country.

1. Online Registration

2. Cost Evaluation

3. Family Visit

4. Search

5. contact candidate & match

6. Legal procedure

7. Start one good year!
1. Online Registration
Please fill in the registration form online.

2. Cost Calculation
For the service from Au Pair bureau HELDER, you will be charged with a service fee. The candidates HELDER provides are not employees from HELDER. Service fee, visa fee, insurances, pocket money etc. will be paid by the host family. For a complete overview of cost, please refer to program cost.

3. Family visit
The cost for family visit is 95 euro. The 95 euro will be deducted from the service cost if you decide to continue with us. The extra cost for the family visit is 0.25 euro cent per km from Ouderkerk aan de Amstel. Please contact us for an appointment.

4. Search
For the service of Au pair bureau HELDER you will pay a service fee. The search for au pair confirms with your wishes. The cooperation between you and HELDER will be stipulated in a service contract. You will be required to pay 20% of our fee (search fee) at confirmation of order and 80% while a match is made (match fee).

5. Contact candidate & match
After signing the contract and making a family profile, we will present you one or more candidate after (telephone / Skype) conversation you may decide on the candidate that you see fit. The match will be confirmed via a Placement confirmation. At this point the 80% Match fee will need to be realized.

6. Legal procedure
A lot will still need to be arranged before the candidate lands on Schiphol. Such as visa, insurance, flight etc. We will make sure the whole process will go smoothly together with you.

7. Start one good year!
Four weeks after the placement of the au pair, we will contact you by phone to have an evaluation. For the au pairs, HELDER has developed a "GO DUTCH" program: trips, workshops, community on Facebook and our periodical gathering. Enough opportunity for the au pairs to learn to get the taste of culture and to get to know each other.

Self-match service
If you have found a matching candidate yourself, we can take care of the administrational work for you. We can focus ourselves on the guidance after the match. Do you need a second opinion about your candidate. We are happy to help you out.

We will provide the same guidance as we do with the au pair who come to the Netherlands via HELDER Full service. We believe that all au pairs should be treated the same.