How do we work for host family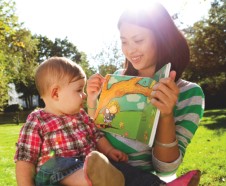 Au Pair Bureau HELDER will walk you through the whole procedure, every step of the way. From the moment that you contact us, until the moment the candidate starts working with your family, and until he or she returns to their home country.

1. Send registratoion form

2. Quick scan & Family visit

3. Candidate search

4. Contact canditate & match

5. Visa procedure

6. Start one good year!
1. Send Registration form
Please send the regitration form to HELDER by email.

Please also provide a 'Dear Au Pair' letter. You might introduce your family including your hobbies, lifestyle, children, where you live, your city and brief introduction about your jobs. Please indicate your motivation for inviting an au pair into your family.

2. Quick scan & Family visit
HELDER will contact you for a quick scan to complete the registration. Afterwards a family visit will need to be planned. Both parties could get to know each other better during this visit. The cost for family visit is 95 euro. The 95 euro will be deducted from the service cost if you decide to continue with HELDER. Additional travel costs for the family visit are 0.25 euro cent per km from Amsterdam.

3. Candidate Search
The confirmation and cooperation between you and HELDER will be stipulated in a service contract. You will be required to pay 20% of our service fee (search fee) at confirmation of order / signing the service contract. After signing the service contract and receiving of the search fee, we will start searching for candidates. The remaining 80% will need to be fulfilled when a match is made (match fee). For all program costs, please visit Program Cost.

4. Contact candidate & match
We will present you with one or more candidates. After a telephone or Skype conversation, you may decide on the candidate that you see fit. The match will be confirmed via a placement confirmation and the remaining 80% match fee will be paid to start the whole process of bringing you together with your selected au pair.

5. Legal procedure
A lot will still need to be arranged before the candidate lands at Schiphol. Such as visa, insurance, flight etc. We will make sure the whole process go smoothly together with you.

6. Start one good year!
Four weeks after the placement of the au pair, we will contact the family by phone to have an evaluation. For the au pairs, HELDER has developed a "GO DUTCH" program: trips, workshops, community on Facebook and our a social gathering every few months during the stay. Enough opportunity for the au pairs to get a taste of culture and to get to know each other.

Self-match service

If you have found an au pair candidate yourself, we can take care of the administration work for you. Our focus is on guidance after the match. Do you need a second opinion about your candidate? We are happy to help you out.

We will provide the same guidance as we do with au pairs who come to the Netherlands via HELDER's full service. We believe that all au pairs should be treated the equally and are experienced in knowing how to proceed with all the difficult administration.